We left Arbatax at lunchtime intending to sail the short way round the bay to Cala Gonome. We had a good SE wind, and I jokingly said "If we carry on on this course we'll get to Elba some time tomorrow "
Silence. Then: "Not a bad idea."
So that's what we did. 180nm, 28 hours mostly sailing, and we dropped anchor in a small bay called Barbatoia on the south coast of Elba. Tomorrow we'll move round to Portoferraio and stay for a day or two.
The Island of Montecristo looked spectacular as we passed it.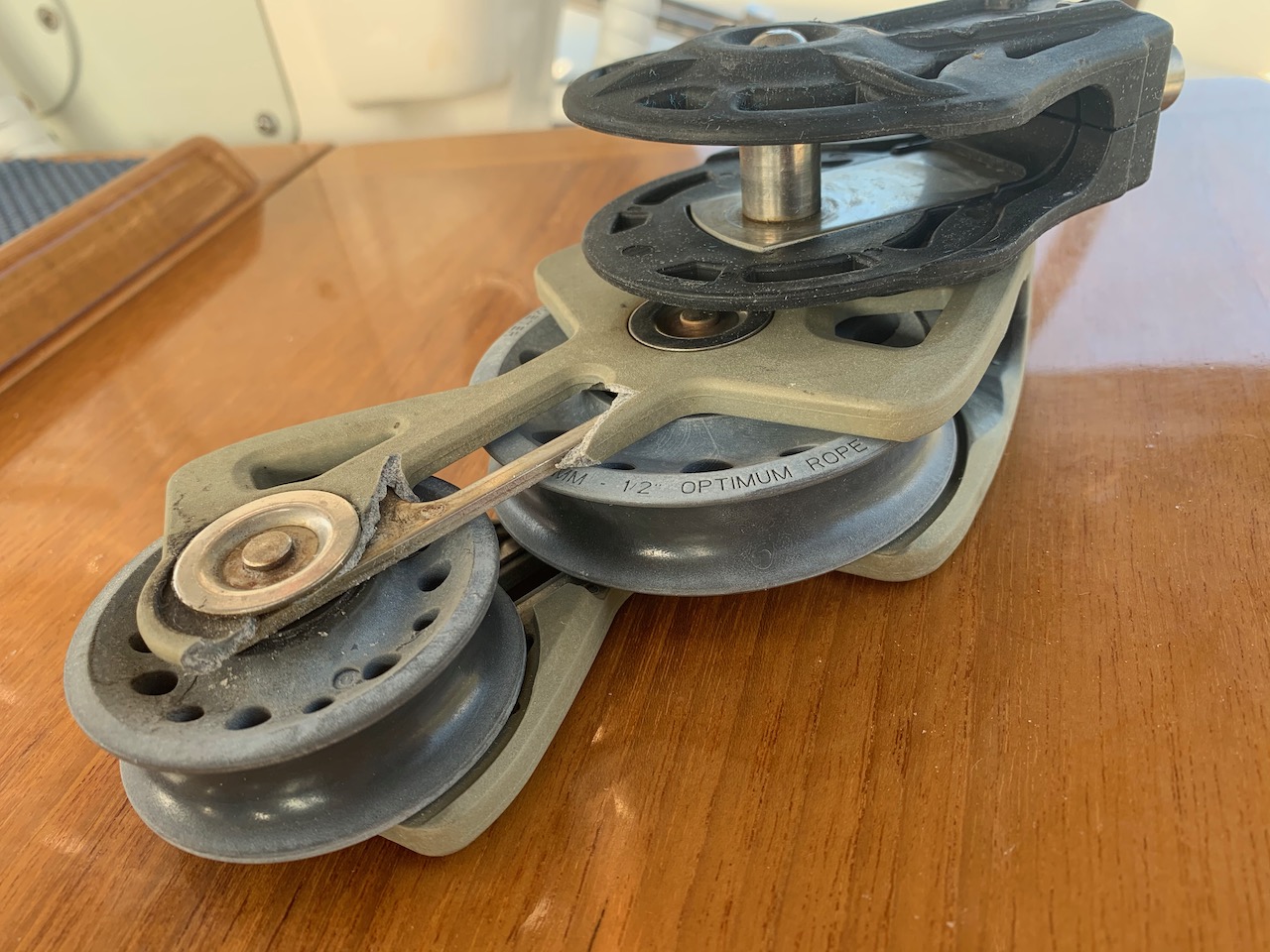 Two blocks broke during the passage but we had enough spares to replace them on arrival.