We knew France was in lockdown again so we stocked up with supplies and planned to stay on the anchor overnight all the way to Gruissan. Villefranche, near Nice, was very pleasant for the first night, as was Port-Cros near the Porquerolles Islands the following day.
The third night we dropped anchor near Carro, west of Marseilles. We were open to a south-easterly so it wasn't a very comfortable night. With a long final day to Gruissan we were up and 0530 and – the engine wouldn't start!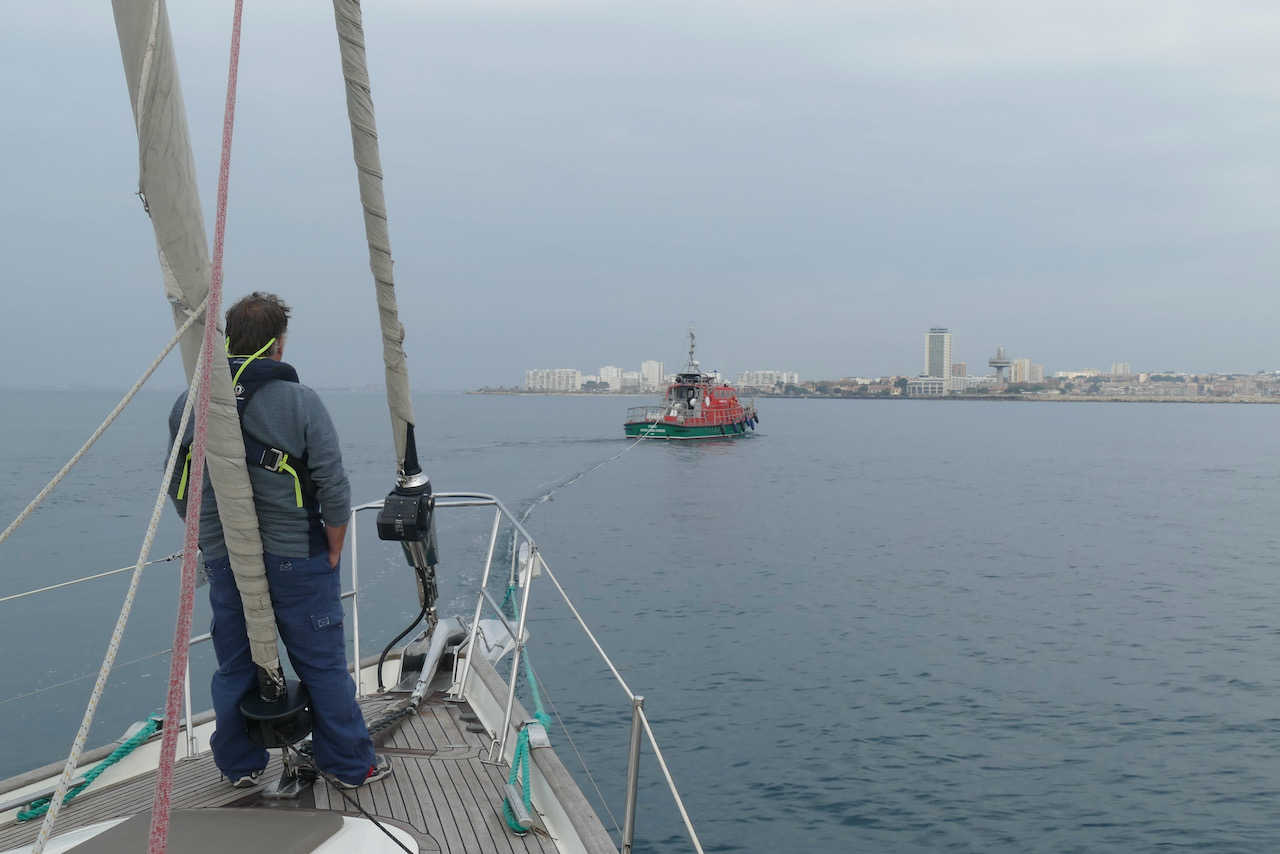 Long story short, we ended up calling the coastguard and getting a tow to Port du Bouc. There we had the two engine batteries replaced (they weren't charging which is why the engine wouldn't start) and finally left for Gruissan.
The Gruissan harbour is very shallow so we took it slow and easy until we were safely moored up. Mistral is now on the hard standing for the winter having routine maintenance carried out and improvements installed.
No sailing now until May – see you then!